News and Information about Space Career and Leadership Center events, workshops, and relevant industry insights.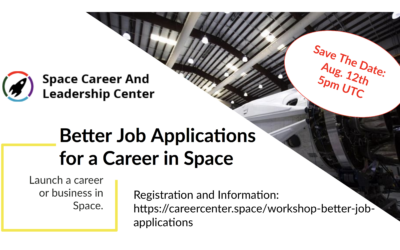 Event Details Join us for a live online webinar and workshop to learn about job applications, networking, and resume creation.  Date: Tuesday 12 August Time: 5pm UTC / 7pm CET Moderated and Hosted by: Bernd Weiss  Take the opportunity and send in your questions! Use...
Exclusive Opportunities for Employers
Space Career Center connects you to great candidates. You can organise workshops, QnA sessions, or interview them directly.
Are you looking for a space job or internship?
Space Career Center is here to help! Connect with us and get access to recruiters or attend one of the free career workshops.